About Polytron Technology Ireland
Polytron Technology Ireland. Sole Irish Agent for Polytron Headends, Modulators and Amplifiers
Polytron Technology Ireland
Polytron Technology Ireland based in Kilbrittain, Co.Cork, is the sole agent in Ireland for Polytron Broadband Systems  (Polytron-Vertrieb GmbH) in Germany.
Polytron Broadband Systems located in Germany's Black Forest has been a world leader in the field of TV and radio signal processing for over 50 years.
Here at Polytron technology Ireland, we design and supply CATV/SMATV Head-end systems, using the very latest Polytron digital technology for high quality and compact signal distribution.
Polytron Products
The Polytron Product Range includes VHF Filters, UHF filters, splitters, taps, combiners connectors & accessories. We sell quality components at competitive prices along with a friendly and efficient technical support and after sales service.
For more than three decades, Polytron Vertrieb based in Germany's Black Forest, has designed and manufactured high quality TV / Radio reception and distribution systems. Initially, their product was fairly simple filters and other smaller components, but driven by customer demand they soon expanded their range. Before very long, Polytron were among the acknowledged world leaders in these rapidly growing new technologies.
Today, Polytron manufactures, among other things, a complete range system of innovative Distribution Amplifiers including return path for broadband communication. Polytron is one of the pioneers in the field of satellite reception and distribution and especially well known for its PolyCompact Headend Systems and converter systems for satellite IF.
Polytron Technology Ireland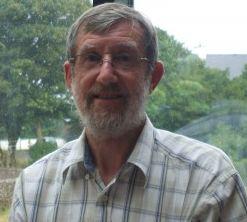 Polytron Technology Ireland led by Managing Director Louis McNamara, is the sole agent in Ireland for Polytron Vertrieb products.
Over the last 25 years, Polytron Technology has developed a solid reputaion for supply quality products and advice to our loyal, customer base.
Check out the full catalogue of Polytron products and services using the menu link at the top of this page.
Contact Louis McNamara at any time by phone or through our website Contact / Inquiry Form product information and quotations or for friendly advice on how Polytron Technology products can support your current or planned TV, Radio or Broadband Network Projects.